1) Give a description of the problem
I have a piston that works well to identify when no one if upstairs puts the Ecobee (we have 2 HVAC units) into a custom comfort setting approximating smart away. When someone triggers motion again, it resumes the normal schedule.
2) What is the expected behaviour?
The piston is behaving as designed currently.
3) What is happening/not happening?
I would like to adjust it so that not just any motion would resume the schedule. There is a lot of running up stairs to get one thing and coming immediately back down and its a waste to heat the upstairs back up due to that. I can't think of a way without using some complex loop/variable solution (I have never attempted, can't quite understand how) to make it so that a certain number of motion sensor triggers have to happen in a set period of time (e.g. 3 times in 10 min) or a sensor stays active for a prolonged period of time (e.g. 5 min straight)
**4) Post a Green Snapshot of the piston![image|45x37]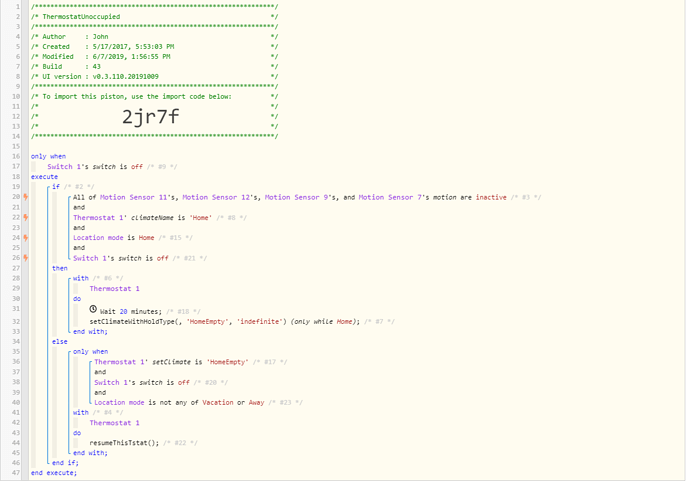 5) Attach logs after turning logging level to Full
No issues running so no log needed I don't think