Will update as I go

1) Give a description of the problem
Only 5PM so cant test yet. Just want to know if this looks right?
2) What is the expected behaviour?
I want a night light. But I want some time between the motion sensor going off. So if I get up at 1am, go to the bathroom and get back into bed, its not going to repeatedly reset the timer (let me know if that assumption is wrong?)
3) What is happening/not happening?
Just an idea if my syntax is on the right track?
**4) Post a Green Snapshot of the piston![image|45x37]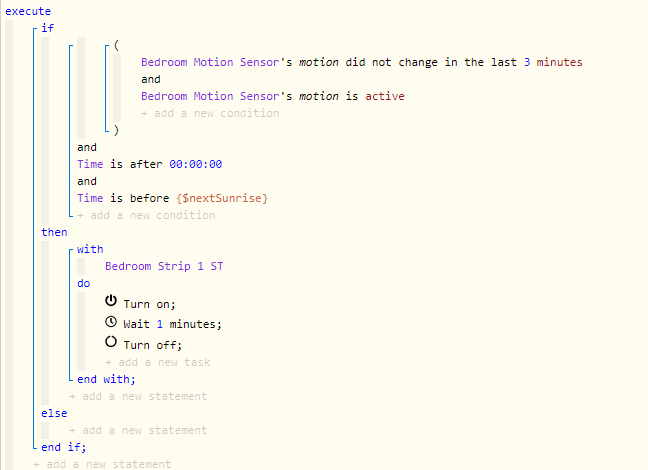 5) Attach logs after turning logging level to Full
(PASTE YOUR LOGS HERE THEN HIGHLIGHT ALL OF THE LOGS AND CLICK ON THE </> ICON TO FORMAT THEM CORRECTLY)