My logs show that the capturing is not happening - but it actually is - in spite of my piston saying that the capture should only occur when the store is empty.
This piston works (i.e., the lights act as expected when the doorbell rings or one/both of us arrive at home when it's dark), but the extra log entries are not expected and were not seen until recently. It seems like the capture and store are being attempted a second time. Although I don't think that's unusual or unexpected, the log entries about not being able to capture the info is both unexpected and before recently, did not occur.
Note: The accelerator device is my doorbell.
Here's my piston: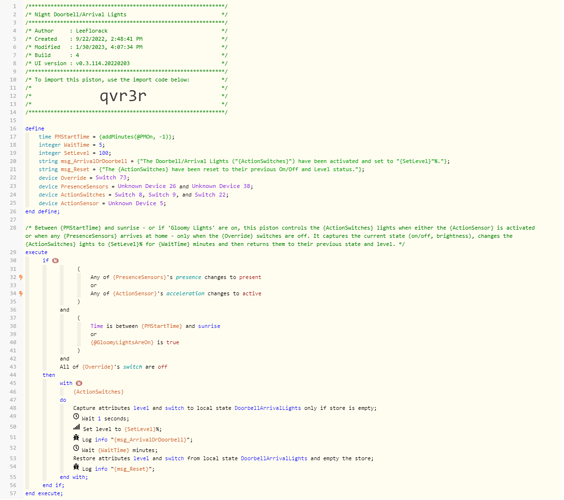 and here's the associated log foe a single sequence (an arrival):