1) Give a description of the problem
I have a central heating system reliant on DS18b20 sensors connected through a fibaro UBS. Everything is controlled through webcore.
If a sensor (for whatever reason) becomes unavailable, or stops updating, or reads an odd temperature, I need to flag a fault.
2) What is the expected behaviour?
Need a way of checking the sensor is working. Initially the potential solutions seemed to suggest pistons checking on the ACTIVE states and going from there. But…
3) What is happening/not happening?
…it seems it's possible for the sensors to still show as ACTIVE/ONLINE etc even if no changes have been received for anything between seconds or hours. So I'm struggling to find a way of determining whether it's ok, or whether (I suspect) the temp has remained unchanged for a while.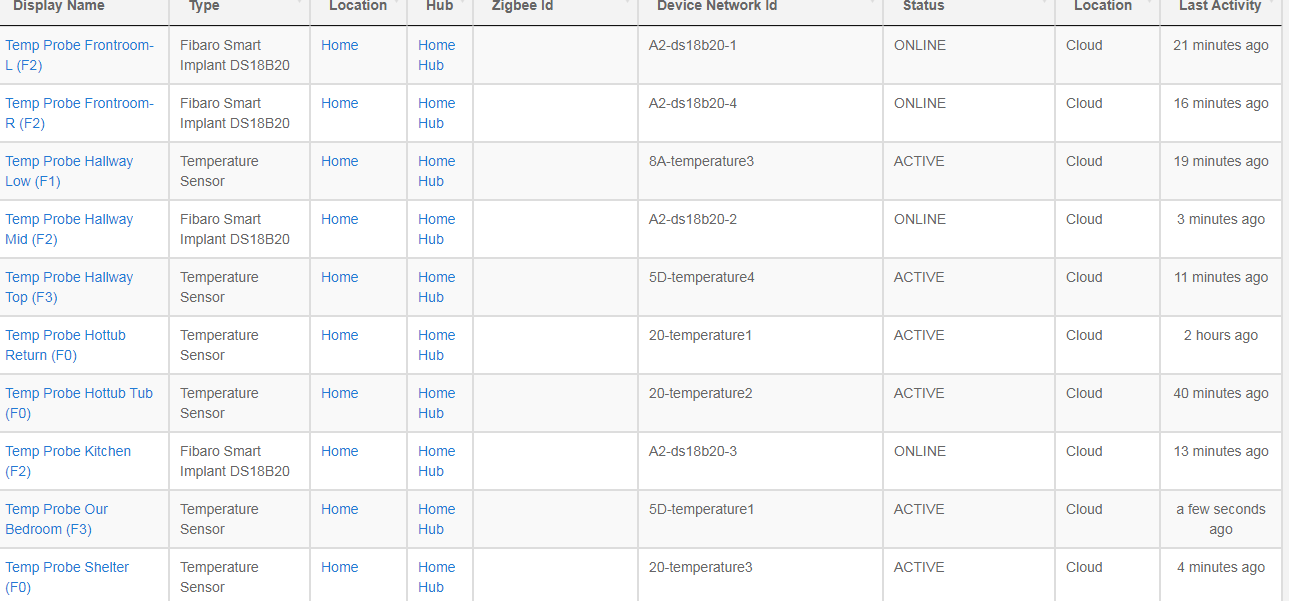 4) Post a Green Snapshot of the piston


(UPLOAD YOUR IMAGE HERE)
5) Attach logs after turning logging level to Full
(PASTE YOUR LOGS HERE THEN HIGHLIGHT ALL OF THE LOGS AND CLICK ON THE </> ICON TO FORMAT THEM CORRECTLY)
REMOVE BELOW AFTER READING
If a solution is found for your question then please mark the post as the solution.