1) Give a description of the problem
I have a few doors that have recessed door sensors and I'd like to marry them to their appropriate light switches. I was hoping I could combine them into one piston instead of having to make one piston for each door. Just for simplicity sake.
I'm able to make a single piston linking a door to a sensor, but I'm not sure how to combine them? Unless it's better to make them all independent?
2) What is the expected behaviour?
Opening a door turns on a light and closing the door turns off the light. These are doors like the electrical panel closet, the utility room, the pantry etc. Doors that I would probably never close and still need the light to be on.
3) What is happening/not happening?
I really don't know what I'm doing.

**4) Post a Green Snapshot of the piston![image|45x37]
Here is a single door piston I made that appears to be working.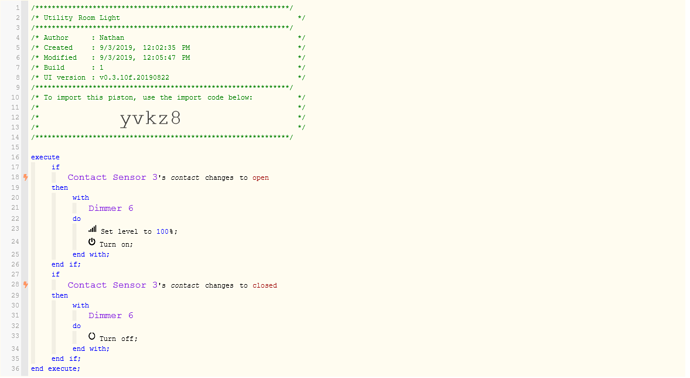 5) Attach logs after turning logging level to Full
N/A