Hi All,
I'm new to Webcore I'm trying to code a Piston to control the climate of my living room.
My Ac is using Sensibo Sky. I installed the Smart Things Integration successfully.
My question is if the following Piston would work and if it is efficient.
I'm not very familiar with triggers vs conditions so maybe I did something wrong.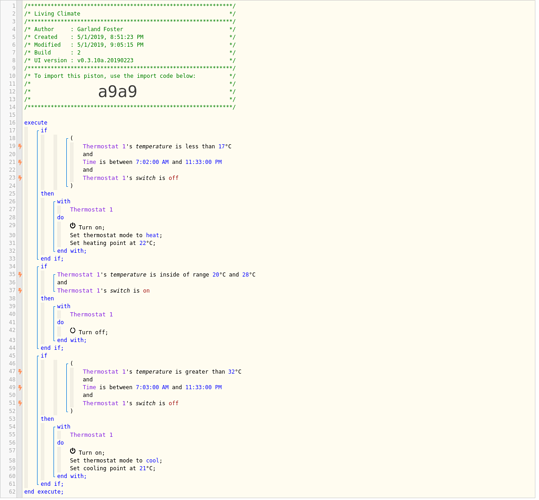 Thanks a lot!
Luis.