1) Give a description of the problem
Hi all. I've read a lot about Wait and TCP, but still couldn't figure out the answer so asking. I have a piston where a virtual switch flips, runs through the piston, one device in the middle has a wait time of 3 seconds, a few more things happen and then the virtual switch flips off. All set to never cancel and running synchronously. I am finding that the virtual switch doesn't take into account the 3 second wait of the previous device.
2) What is the expected behaviour?
the piston would run synchronously and even though never cancel is set, would still wait the 3 seconds of the previous device change.
3) What is happening/not happening?
(PUT YOUR INFO HERE)
4) Post a Green Snapshot of the piston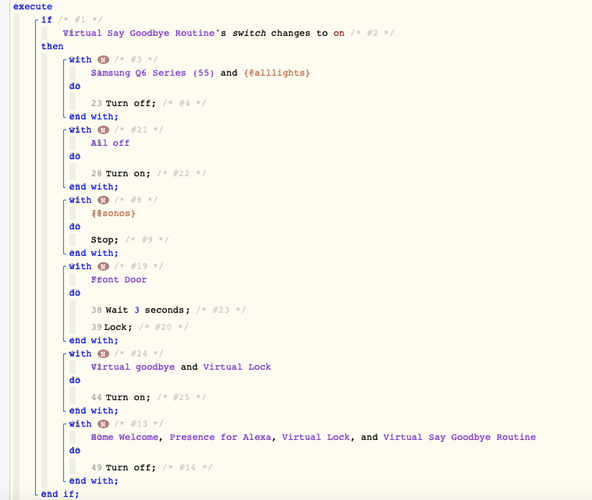 5) Attach logs after turning logging level to Full
(PASTE YOUR LOGS HERE THEN HIGHLIGHT ALL OF THE LOGS AND CLICK ON THE </> ICON TO FORMAT THEM CORRECTLY)
REMOVE BELOW AFTER READING
If a solution is found for your question then please mark the post as the solution.