1) Give a description of the problem
I am receiving duplicate notifications (e.g. "Andy is arriving home" sometimes up to 10 times in succession)
2) What is the expected behavior?
Single notification when distance drops below 1.8 miles
3) What is happening/not happening?
Sometimes I receive a single notification, other times I receive 2 (or more, up to 10) notifications simultaniously.
**4) Post a Green Snapshot of the piston![image|45x37]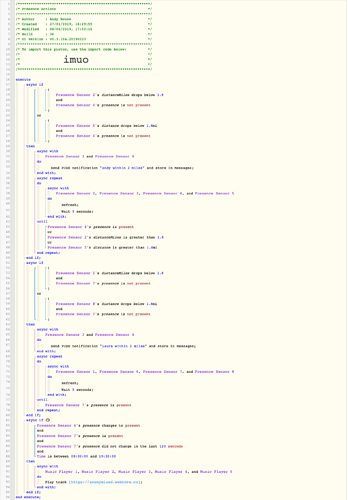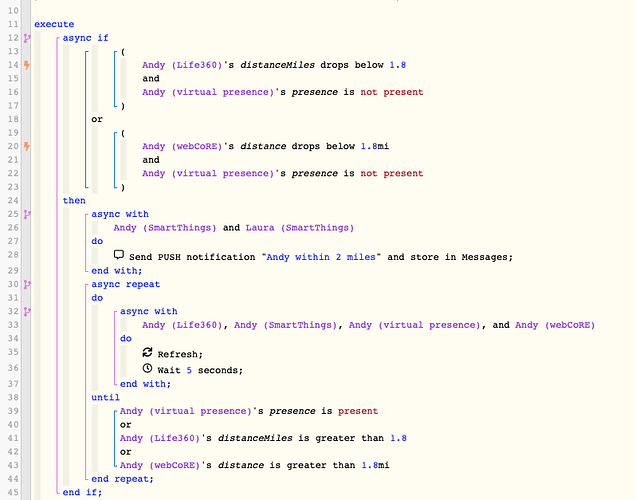 The sanitised version of the piston might be misleading so I've also uploaded a screenshot.
5) Attach any logs (From ST IDE and by turning logging level to Full)
Logs don't go back far enough. When I next return home I will capture and upload logs.