1) Give a description of the problem
Trying to create a piston that will notify me if the garage door opens. However due to Smarthings motion sensor reporting false positives I've set up the piston to check for acceleration first and then if within 5 seconds the sensor is rear side up it sends a push notification. This works however, It send loads of push notifications and I only really require one notification to be sent. Can any one help me identify what I may need to do to control the notifications being sent please.
2) What is the expected behavior?
A single notification being sent when the garage door is opened.
3) What is happening/not happening?
I'm getting multiple push notifications
4) Post a Green Snapshot of the piston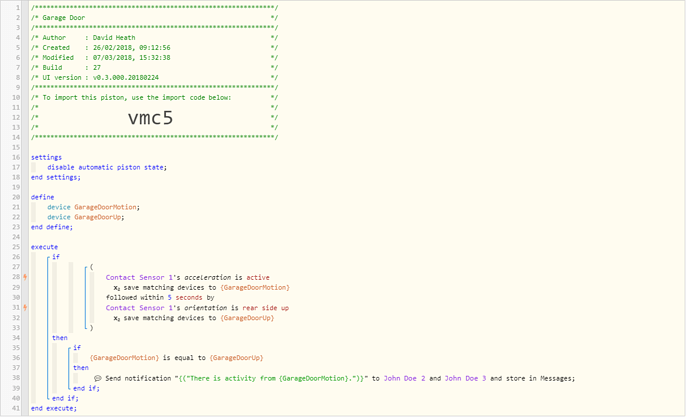 5) Attach any logs (From ST IDE and by turning logging level to Full)
(PASTE YOUR LOGS HERE BETWEEN THE MARKS THEN HIGHLIGHT ALL OF THE LOGS SND CLICK ON THE </> ICON TO FORMAT THEM)