I have a piston set up to announce events from my Google and Outlook 365 calendars through IFTTT. Here's the Google example, In IFTTT I have the following applet set up.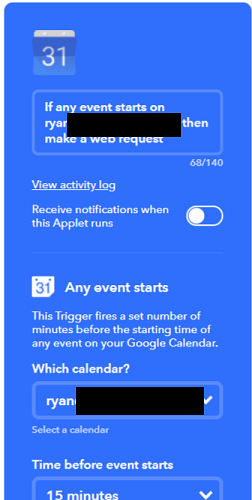 Notice that the url is the standard one you'd get out of WebCore for IFTTT excep at the end is the added
?start=Starts&desc=Description
You just have to use the "Add Ingredient" button.
Then in WebCore:

You can use the same piston but use the applet for Outlook 365 to get your calendar from there too. Enjoy!