1) Give a description of the problem
I created this piston to manage the space heater in one of our rooms which is plugged into a smart plug and temp is monitored every 60 seconds via USB powered Innoveli 4-in-1 sensor.
2) What is the expected behaviour?
Expected this to maintain the room temperature between 70-74 F during the night in Winter months.
3) What is happening/not happening?
Last night, I felt a bit cold and switched on the space heater manually from action-tiles panel, however, the heater kept running until i switched it off and the room was at 89F. Not sure what was missing here? It's not captured in the logs.
4) Post a Green Snapshot of the piston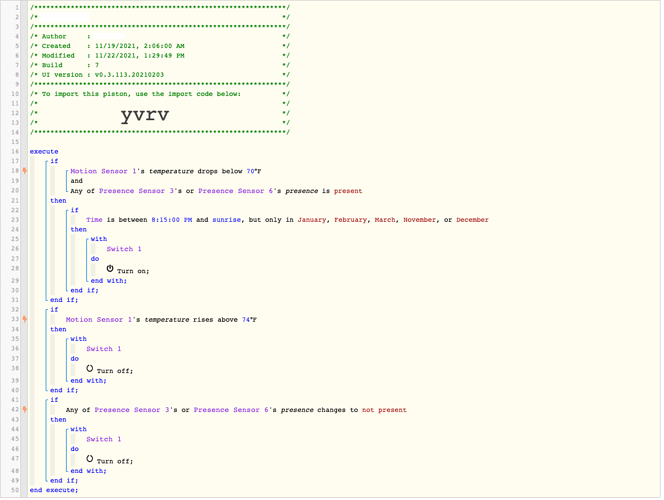 5) Attach logs after turning logging level to Full
No Logs are captured from that window of time. Seemingly like the piston didn't even run.