1) Give a description of the problem
If I go out the door and I turned the physical switch on, will the light stay on, or turn off after 2 minutes? What if a different piston turned it on?
2) What is the expected behaviour?
This piston should be overridden by the physical switch, and/or a different piston that turns it on for longer.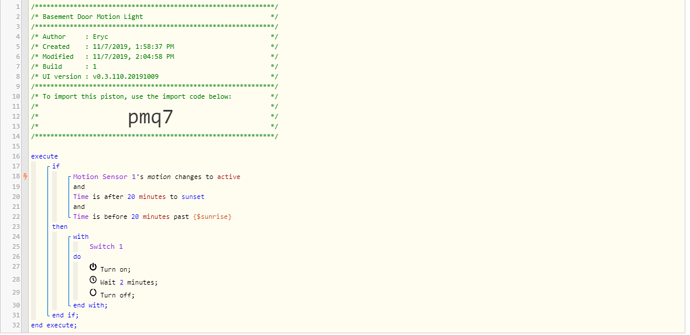 )
Hi I'm back! I moved (from MA to NH), I took all my zwave switches with me! I've been slowly installing them all, and rewiring half of this house while I'm at it. I deleted my former ST Location and Hub! Note: Doing this deletes your SmartApps Pistons, so don't do it without making SURE you know what they are. Ask me how I know!