1) Give a description of the problem
I have downloaded the app and have it registered properly to my instance. I also successfully hit the green SETUP button and named my app presence sensor. I can see the app's presence sensor instance in webCore and can even write code to include that presence sensor. However, it does not trigger at any of the 3 places I setup within Settings. I did add the handler within ST and publish it. I also upgraded to the latest version of webCore (V0.3.10b).
If I can't get it working I'll just create 2 more places and toggle a few virtual switches in ST to do what I would like within webCore.
Thank you for your help in advance.
2) What is the expected behaviour?
Should trigger when I (my cell phone) enter/leave any of the 3 places I setup.
3) What is happening/not happening?
No triggering is occurring when entering/leaving my places
**4) Post a Green Snapshot of the piston![image|45x37]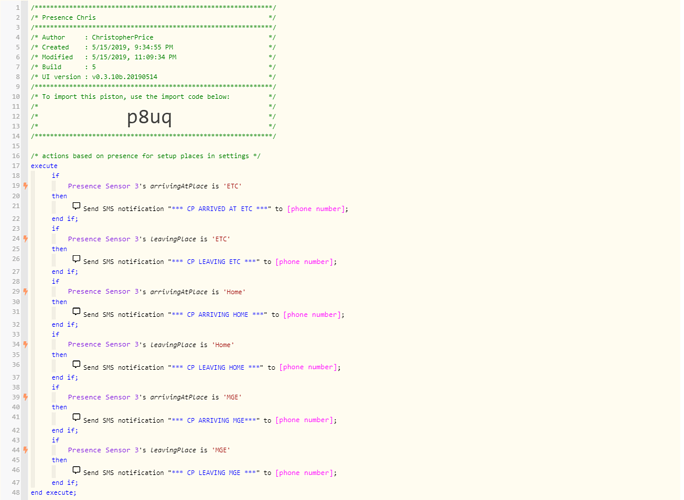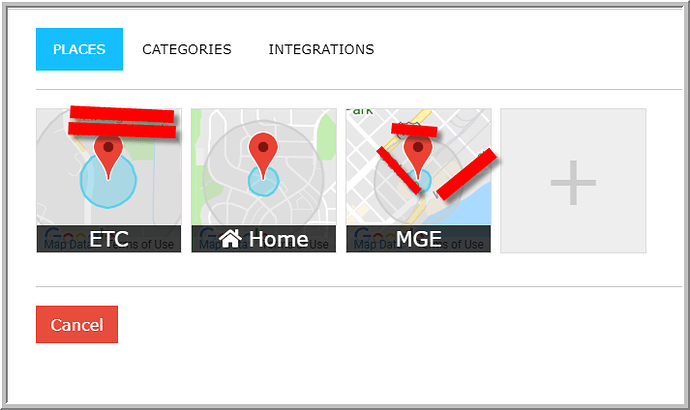 5) Attach logs after turning logging level to Full
no logs to show since the presence detection isn't triggering anything.