1) Give a description of the problem
I cannot get webCore to limit the disarming of my security system to only when a specific code unlocks the door.
2) What is the expected behaviour?
When user #5 opens the door using the correct code, the security system should disarm. webCore has no problem disarming the system. That's not the issue.
3) What is happening/not happening?
Even though I think I've limited the webCore code to trigger only when user #5 opens the door, the system is disarmed even if the door is opened from the inside. I cannot figure out how to limit the disarm activation to only one user code.
**4) Post a Green Snapshot of the piston![image|45x37]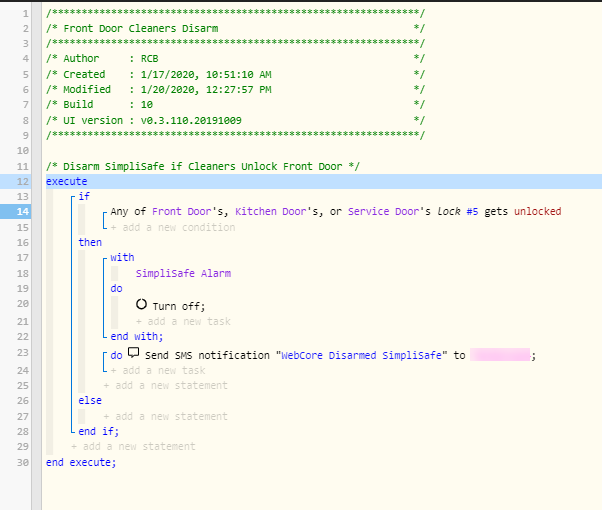 5) Attach logs after turning logging level to Full
REMOVE BELOW AFTER READING
If a solution is found for your question then please mark the post as the solution.