1) Give a description of the problem
Lights are turning off when they are not supposed to.
2) What is the expected behavior?
Lights are supposed to go off when there has been no motion.
3) What is happening/not happening?
Light go off after the amount of time set.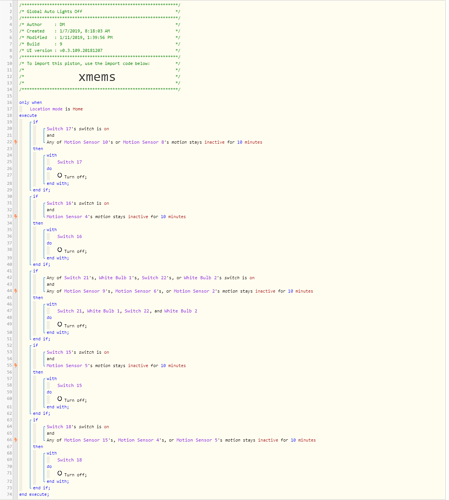 As you can see in the above screenshot, when a light is on, and there is no motion in the room for X minutes, the light is supposed to go off, which it does.
The problem I am facing is even if there is indeed motion in the room, the lights still go off once the timer is expired, and not resetting once motion is detected.
I was unable to find a similar post with a resolution.
TIA!