1) Give a description of the problem
Is is possible to have multiple time values in a variable? I want to set a variable to trigger a switch to water my garden twice per day and then have it send a notification when this is done. I could probably do this with an "or" statement and a second variable, but I'm wondering if it is possible to have multiple times in a single variable the way that you can have multiple devices in a single variable.
here is the piston I'm working on. It currently only waters once per day, but I'd like to ultimately have it go off in the evening too.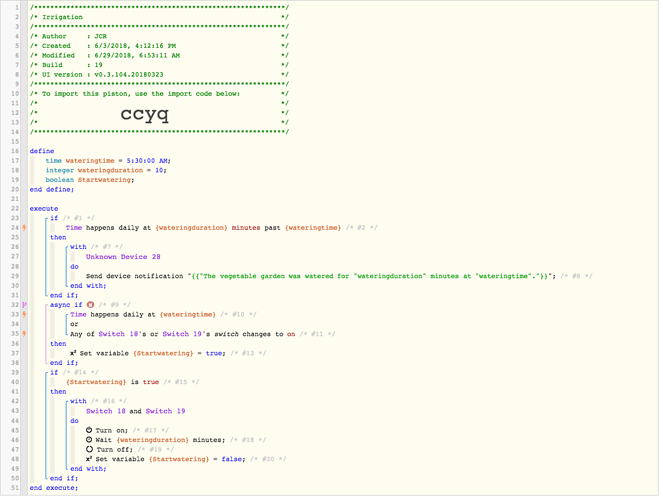 thanks