1) Give a description of the problem
I had a working piston that counted the occupancy of my house. After the new App forced update, it no longer works…
2) What is the expected behaviour?
I was using each person's phone as an occupancy sensor. Then I could just use this piston to count how many people were in the house and use that as a global variable.
3) What is happening/not happening?
After being forced away from the classic app, I cannot figure out how to find my devices as occupancy sensors…
**4) Post a Green Snapshot of the piston![image|45x37]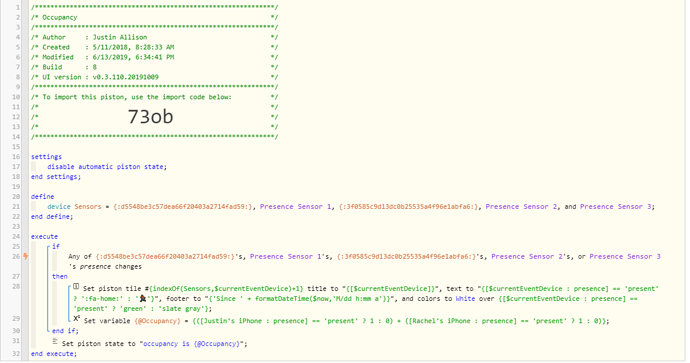 5) Attach logs after turning logging level to Full
Really no log to give… the thing is that I cannot find the "new" occupancy sensors in the device list.