1) Give a description of the problem
I have a simple piston I expect to run just two times a year. The schedule says it won't run until Next March 3rd but I just happened to notice the last ran keeps updating every 3-5 seconds.
2) What is the expected behaviour?
Don't run until it is scheduled
3) What is happening/not happening?
Seems to be running continuously based on last executed data. See quick facts and log included below. I have paused the piston for now.
**4) Post a Green Snapshot of the piston![image|45x37]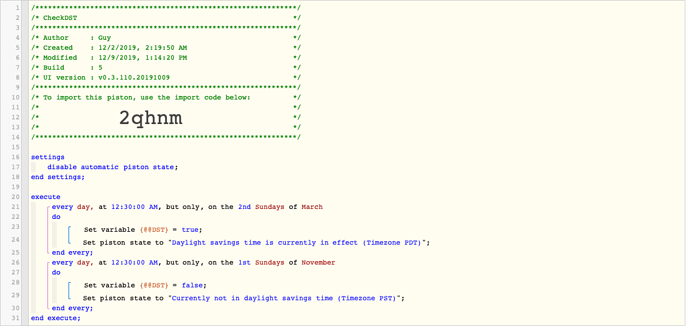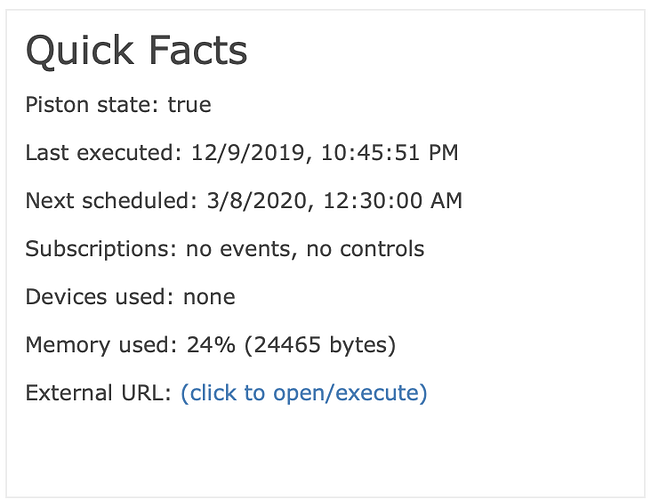 5) Attach logs after turning logging level to Full