1) Give a description of the problem
Looking to add freeze protection to my pool pump for the winter months. I thought I had it setup up but since it was over 32 degrees F it kept turning off the pump in the summer months.
2) What is the expected behaviour?
I want the pool pump to run 8 hours per day during the spring and summer months and then over the fall and winter 3 hours per day. I do want it to kick on though when my outside temp drops below 30 degrees for more than a couple of hours and then back off once the temp hits above 32. I have an outdoor temp sensor I'll be using to monitor the temp.
3) What is happening/not happening?
Since its higher than 32 degrees F it keeps shutting off
**4) Post a Green Snapshot of the piston![image|45x37]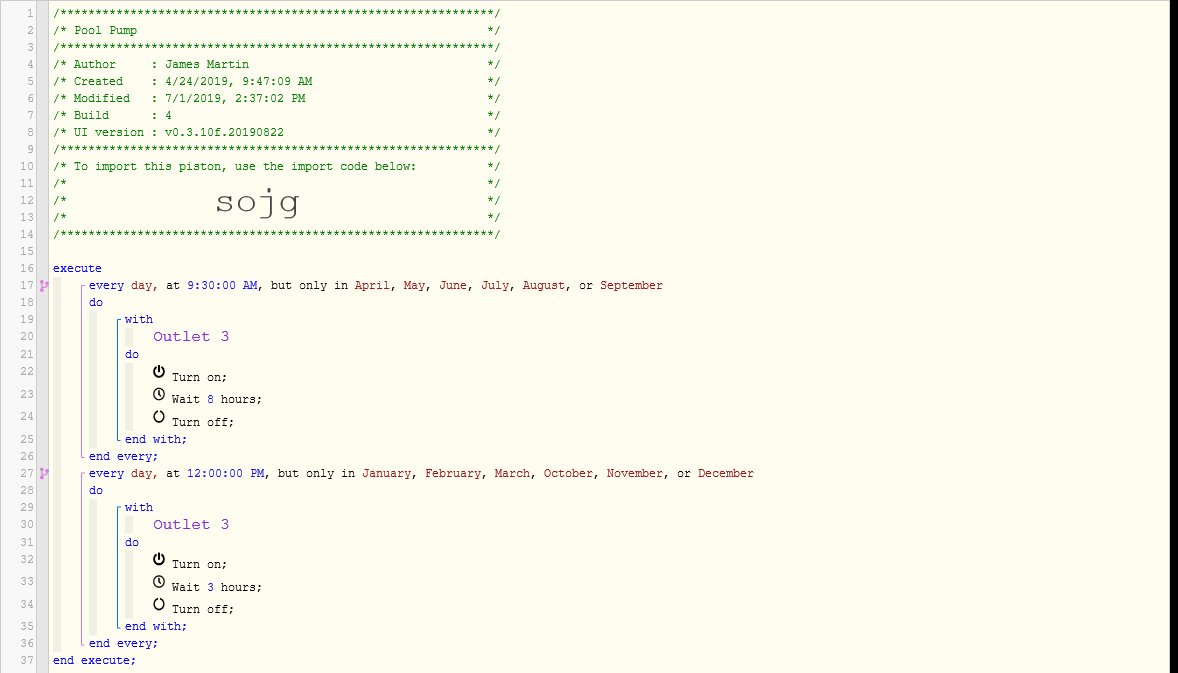 5) Attach logs after turning logging level to Full
No logs as of now