Hey!
Im a newbie which started yesterday with webCore.
After watching Robin video, regarding the webCore, I attempted and install like the video.
Perfect with APP Smarthings Classic, like the next picture.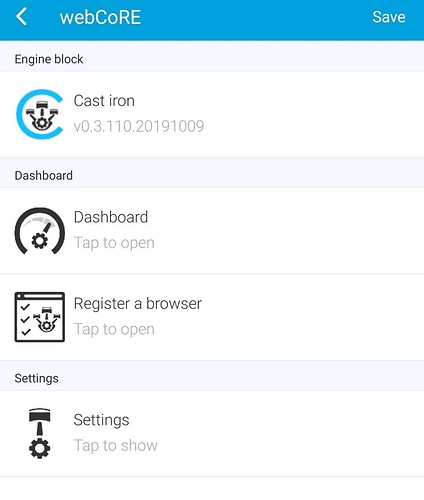 +
But the problem come with Smarthing APP. Imposible to install webCore. I have the next error.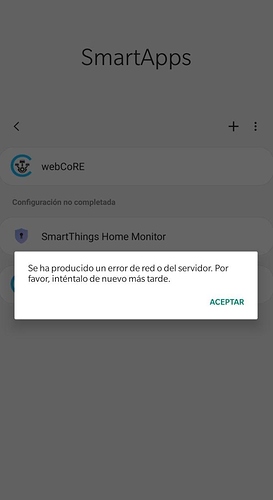 Sorry for Spanish. "Error with network or server, Please try again later" And cant Install webCore.
Any help?
Thanks.
Lerk.