1) Give a description of the problem
Not actually a piston problem but I noticed that I have two expired instances of webCoRE on my dashboard. How do I remove them?
2) What is the expected behaviour?
Only have current versions.
3) What is happening/not happening?
(PUT YOUR INFO HERE)
4) Post a Green Snapshot of the piston

Last two in my list are invalid: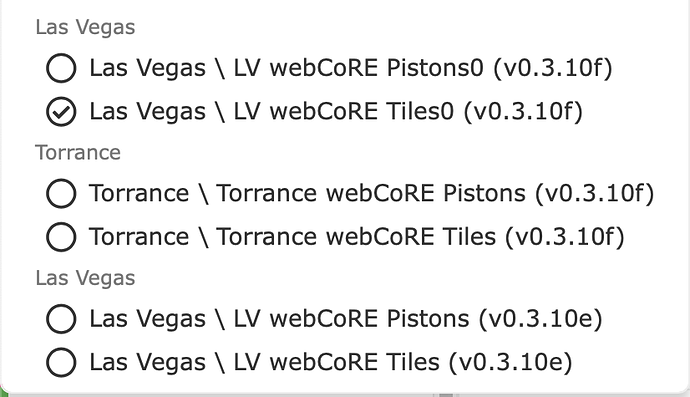 When I try to select either, I get this message:


Anyone know how I can delete these since I can't even get into them? I believe they were created when I was having ST hub issues and I temporarily set up a new one. I deleted webCoRE from that location but they didn't seem to go away.