1) Give a description of the problem
When true doesn't seem to be executing
2) What is the expected behaviour?
Light should turn on when locked
3) What is happening/not happening?
The piston finishes and the doors do lock but the light is not turned on.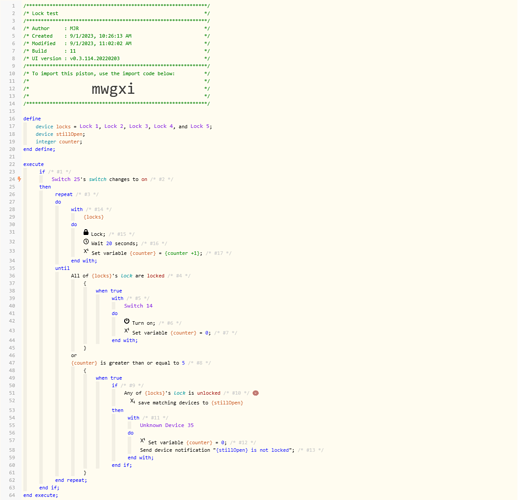 In the end what I am trying to is make piston to secure the house at night.
A switch is turned on to start the process.
announcing locking doors
Lock doors and loop until locked <— This is my focus right now
Then Check garage door
Then Arm alram
Announce house is secure.