Finally getting around to replacing wu commands with twc commands. When wu pulled its api, I fiddled with updating. For whatever reason, couldn't get it to work. I figured I'd wait a bit and see what others ran into. "A bit" has finally arrived.
I read a bunch of posts, the wiki, more posts, and replaced $weather.conditions.current_observations.temp_f
with $twcweather.conditions.temperature
in one tile to test. I expected to get current temperature back.
What I get back is
Variable $twcweather.conditions.temperature not found.
This is a straight replacement of one string for another. Obviously I'm missing a step, and have been unable to find the answer in forums or wiki.
This is just eding the piston.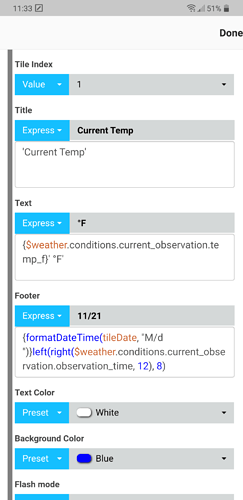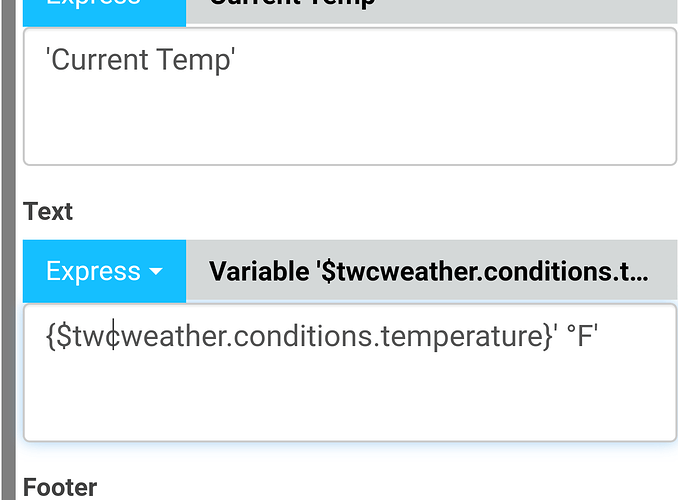 I ran the piston to get the full text of the error because I am doing this on my phone and the screen isn't wide enough.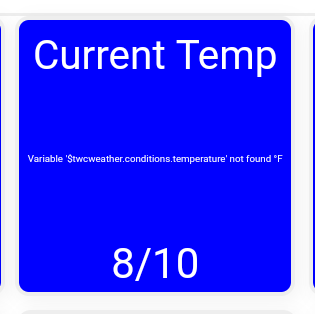 CrazyOtter is going crazier. Help will be much appreciated.