1) Give a description of the problem
How do I save the temperature at 10:00am for the last 5 days, and then use today's temperature to overwrite the oldest value? Example:
Monday - 22
Tuesday - 23
Wednesday - 24
Thursday 25
Friday 26
Saturday 27
Saturday's temp should overwrite Monday's 22 temp.
How can I do this?
2) What is the expected behavior?
The idea is to take an average temp for the last 5 days. If the average is 60 or greater, disable NEST thermo.
If it is less than 60, turn on the NEST thermo.
3) What is happening/not happening?
Not sure where to start… See piston below.
4) Post a Green Snapshot of the piston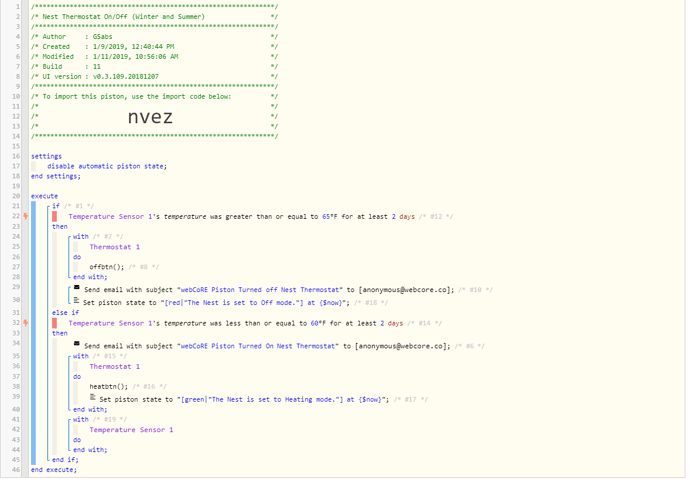 5) Attach any logs (From ST IDE and by turning logging level to Full)
No logs. I tested this by changing the time to 5 minutes, and it worked… It doesn't look like days works though.
I'm not sure if NST Manager stores 5 days worth of data.