1) Give a description of the problem
I want to turn on/off a bulb based on the status of another bulb. The first bulb will either be (online AND on) or (offline). The second bulb (to be controlled will always be online.
2) What is the expected behaviour?
See above and code below.
3) What is happening/not happening?
This code works. However I would expect there to be a way of knowing when the bulb connects to the network instantly.
Does anyone know if there is any trigger or message sent by a device upon reconnecting to the mesh?
I fully understand that when taking the bulb offline I must expect some latency. Is there anything I can do to poll the health status from the bulb in question more frequently?
Or is there anyway other way I can reduce the time between the healthStatus checks?
4) Post a Green Snapshot of the piston!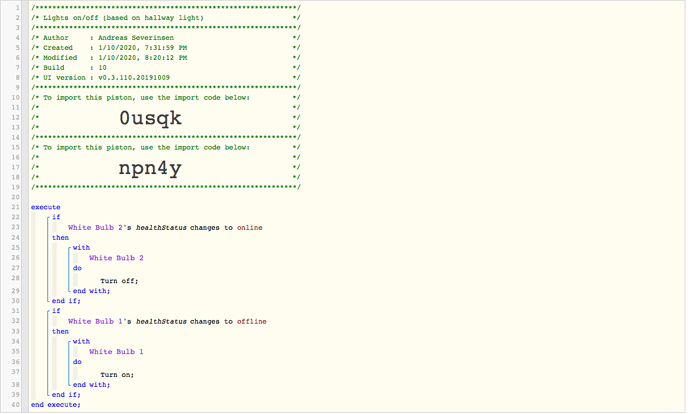 5) Attach logs after turning logging level to Full