1) Give a description of the problem
What expression would I use to let me know family member is leaving a location
2) What is the expected behavior?
I want to send a push notification saying that my daughter is on the way home.
3) What is happening/not happening?
(PUT YOUR INFO HERE)
4) Post a Green Snapshot of the piston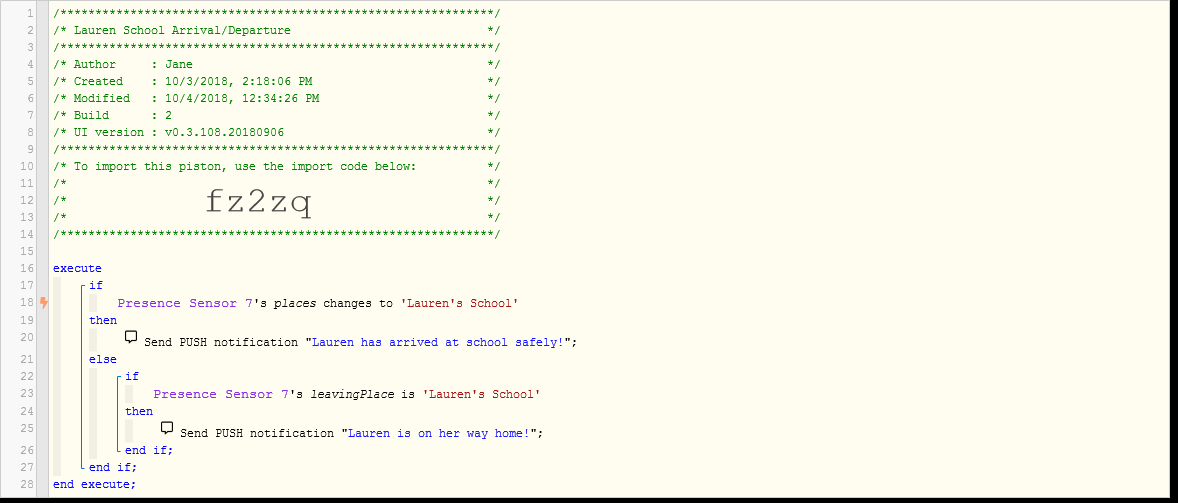 I am wondering if I have this correct? I want to send push notifications when my daughter arrives at school and leaves school. I originally had "arrivingplace" but that didn't work for arriving so I changed it. So now I am wondering if "leavingplace" will work when she leaves this location?