1) Give a description of the problem
Need helping correcting variable to send in message
2) What is the expected behaviour?
Send message that command will execute 2 hours after trigger time
3) What is happening/not happening?
triggerTime variable logs time when event happens
executeTime - unsure how to add 2 hours to trigger time.
Message is being sent with trigger time that was saved.
**4) Post a Green Snapshot of the piston!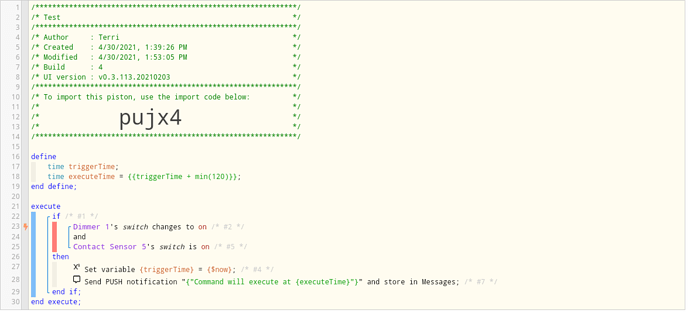 5) Attach logs after turning logging level to Full
I don't think logs are necessary as the pistons works but my variables are written wrong.