Is there a time when a Condition becomes a Trigger?
I have a piston where I turn on a virtual switch, but within the piston, I use the state of the switch as a condition. But when I turn it on, I get a timed event that executes the piston. This seems to cause a
Piston waited at a semaphore for 10022ms
message since nothing was waiting on this event to occur.
Here is the log at the time that this occurs.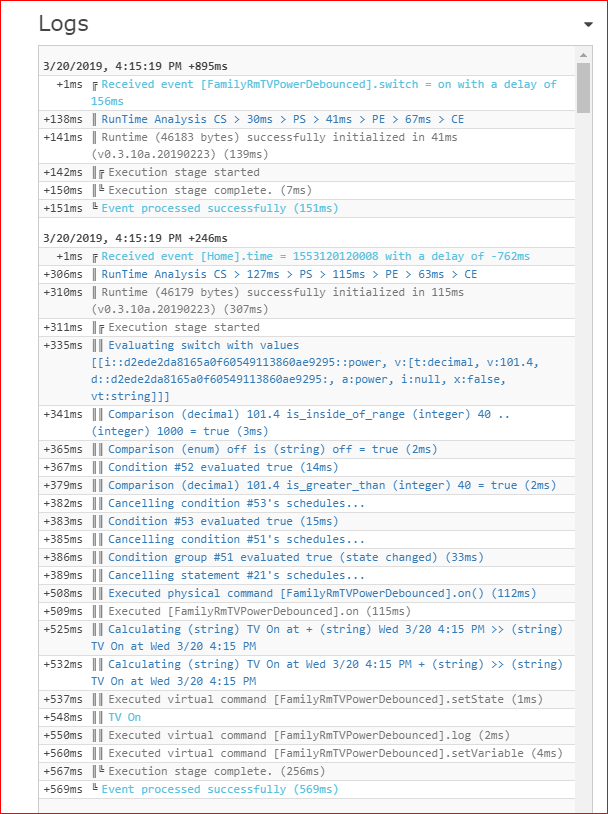 Here is the piston.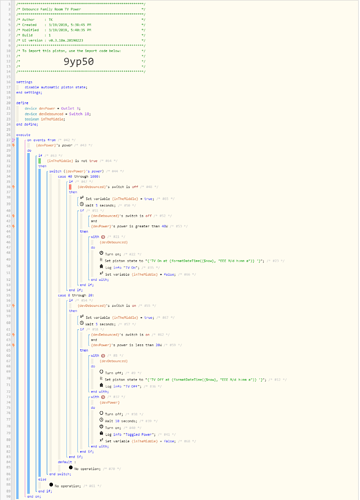 Any insights would be appreciated.