1) Give a description of the problem
I would like to wait 10 minutes before executing the final action but I do not know how to add the Wait command.
2) What is the expected behaviour?
I want the ability to tell SmartThings to wait a specified amount of time before continuing through the piston.
3) What is happening/not happening?
I am unsure if it will work as I have designed it. I have used $currentStateDuration stays unchanged. I am not sure what this actually means, but my preference would be to simply Wait 10 minutes. Is there a way to manually type the script instead of using the Piston UI?
4) Post a Green Snapshot of the piston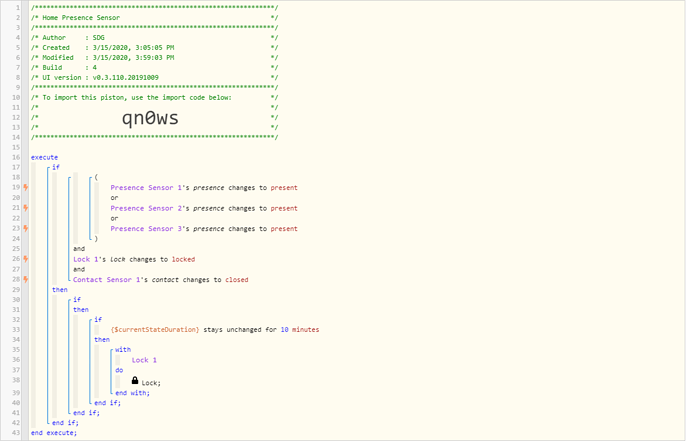 5) Attach logs after turning logging level to Full
(PASTE YOUR LOGS HERE THEN HIGHLIGHT ALL OF THE LOGS AND CLICK ON THE </> ICON TO FORMAT THEM CORRECTLY)
REMOVE BELOW AFTER READING
If a solution is found for your question then please mark the post as the solution.