This is my take on a washer and dryer piston. Am using one of the new smartthings wifi plugs for the washer and a smartthings multipurpose sensor for the dryer. Placing the multipurpose sensor beside the door of the dryer and the magnet part on the door itself.
This is the Washer piston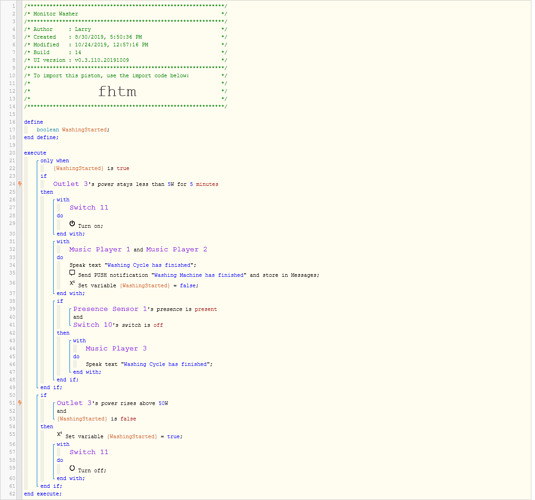 And this is the Dryer piston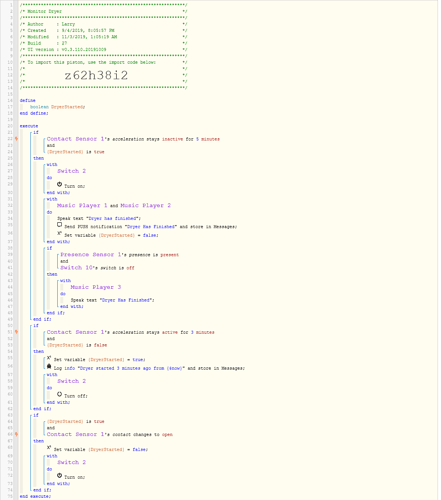 Using echo speaks and push notifications to alert when finished. Also using virtual switches so I can have visual notifications in action tiles, thats switch 11 on the washer piston and switch 2 on the dryer piston. Anyone have questions please leave them here.