1) Give a description of the problem
I have a piston that uses a timer to run every hour. In the logic, I can also use the 'test' button and that is supposed to run everything but only under 'test'
2) What is the expected behaviour?
Do GET request only twice a day unless I press 'test' or it is close to a launch
3) What is happening/not happening?
The $currentEventAttribute always seems to be 'test' so it keeps running the web request every time.
**4) Post a Green Snapshot of the piston![image|45x37]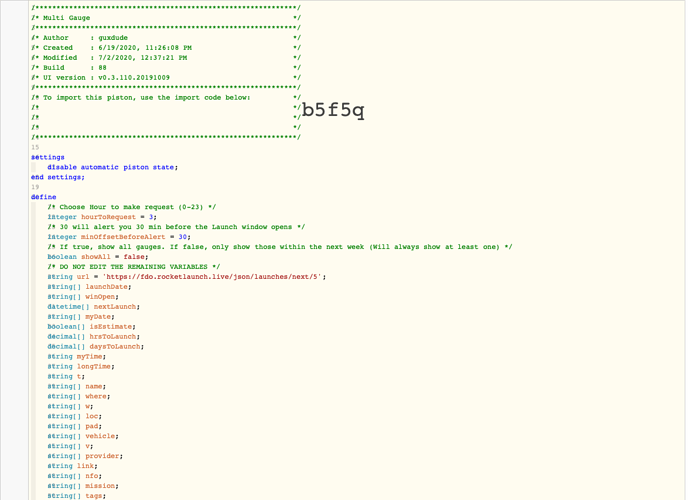 5) Attach logs after turning logging level to Full
7/2/2020, 2:23:59 PM +90ms
+1ms ╔Received event [Las Vegas].time = 1593725040000 with a delay of -910ms
+211ms ║1-Current event attribute is test <–should not be 'test' based on event received
+4288ms ║API pulled = A China Long March 4B rocket will launch the Gaofen mission on Friday, July 3, 2020 at 3:10 AM (UTC).