Happy Winter Solstice everyone!
Thanks to TWC's seconds, my dials were more accurate this year than ever before…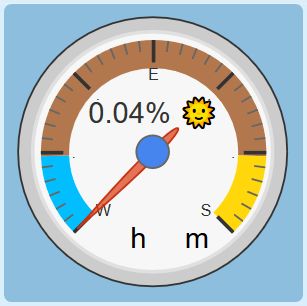 When I examine the code, today's day length was actually 6 seconds off from my actual location. I cannot blame my math… I cannot blame webCoRE… It is simply TWC reports the sunrise and sunset for a station a few miles away.
---
If anyone else wants to calibrate THEIR piston, I recommend running these two expressions today… right now… before midnight hits
$twcweather.conditions.sunriseTimeLocal
$twcweather.conditions.sunsetTimeLocal

Save the results to a text file, then later on, when you are bored, you can do the math to find the shortest day that TWC sees for your location.