1) Give a description of the problem
The piston is working great, just not sure its going to turn the lights off at the end of the IF statement? I found this piston on the forum and slightly modified it for my use, thanks to the creator.
2) What is the expected behavior?
3) What is happening/not happening?
(PUT YOUR INFO HERE)
**4) Post a Green Snapshot of the piston!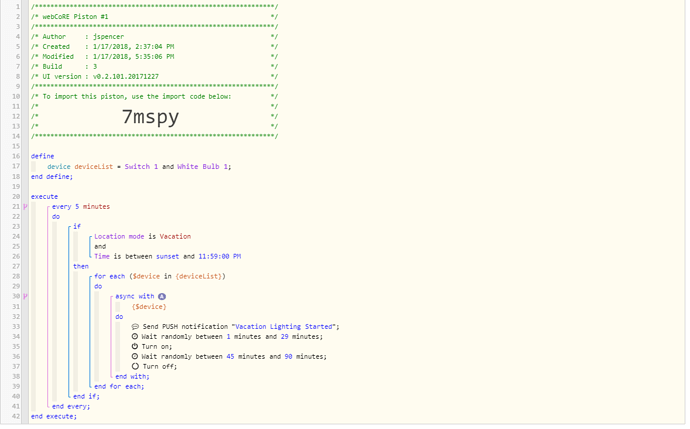 (PASTE YOUR LOGS HERE BETWEEN THE MARKS THEN HIGHLIGHT ALL OF THE LOGS SND CLICK ON THE </> ICON TO FORMAT THEM)
REMOVE BELOW AFTER READING