From a post I made in another thread I am getting the following:
"There was a problem loading the dashboard data may be outdated. If the problem persists please log out" error. I have been a Webcore user for a few years. I recently switched from an android to iphone and wanted to update my pistons that have a presence dependency to my new phone and I cant get in to the dashboard.
This is the screen I get stuck on… It says \ loading… in the top left forever.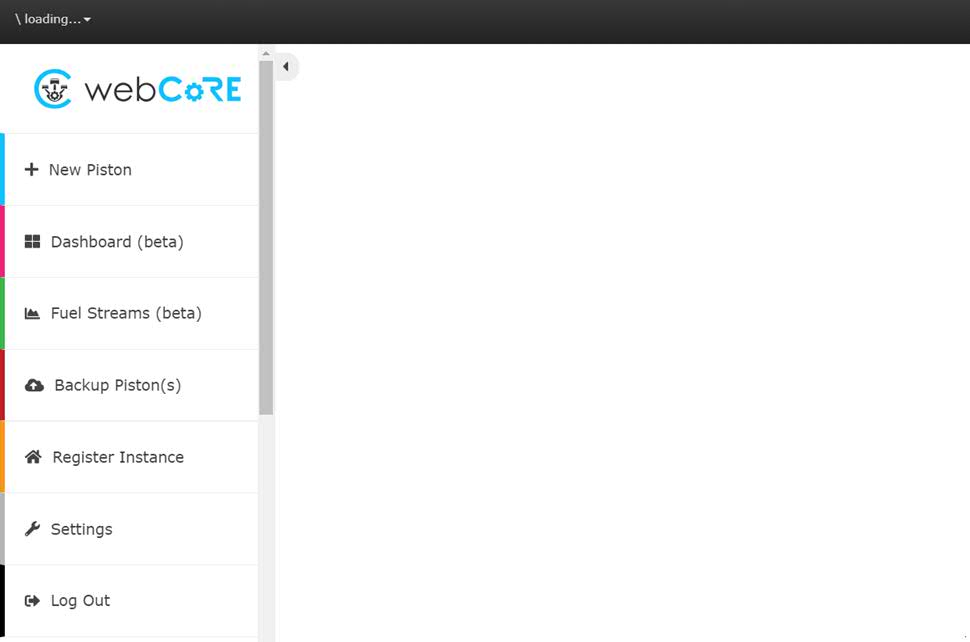 Here are the logs for WebCore. I installed the debugging code suggested above.