Today, I happened to have full logging turned on in one of my pistons just as it failed to run, and I saw something very different. Right in the middle of its execution, it timed out with an error that it took more than 20 app execution seconds.
I don't have the live logs for this anymore (I'm not sure how helpful they would be anyway), but this is a piston that normally executes in under a second. It does not have any waits, and parallelism is turned on, so it should never be waiting at a semaphore.
Here's the piston: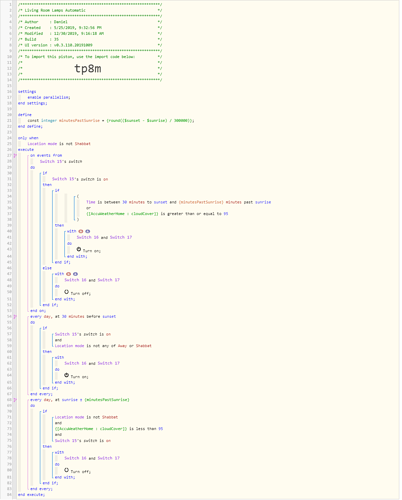 The timeout would happen somewhere inside the "on events" block, preventing it from turning Switch 16 and Switch 17 on or off.